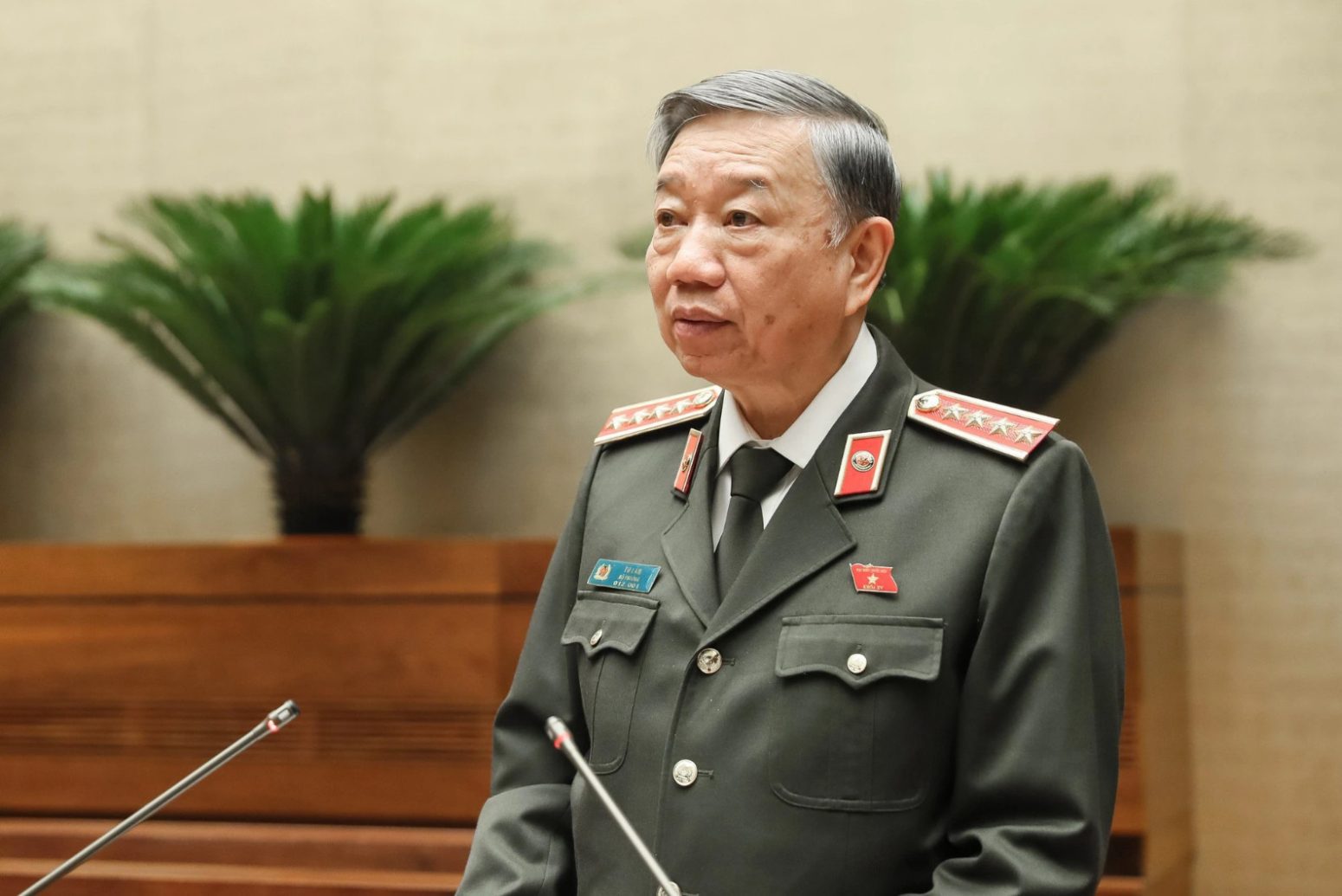 Talking about Deputy Director B05 of the Ministry of Public Security, Do Manh Son, this man is known to be out of time and also incompetent. He is someone who needs to be "dismissed" from the Ministry of Public Security for two reasons. The first reason is that he is over the age according to labor law, the second reason is that he has no reputation in the intelligence. Regarding professional work and responsibilities, as Deputy Director of B05, he did not complete his duties. However, Son was a useful person to Minister To Lam in the matter of internal fighting, so To Lam kept him.
The fact that To Lam favored Do Manh Son to keep his position, after passing the retirement age, is causing outrage among officials in the agency. They didn't say it out loud, but it was clear they were not convinced. And that is also the kind of pressure that makes Son need to please To Lam, so that his boss can keep him longer.
According to a comment from someone inside the police forces, To Lam only signed for Son to stay in his position until the end of June 2024, then move on. That means, To Lam is also looking for someone to replace the old soldier who has expired.
On October 9, the Vietnamese Communist government was humiliated, because the world press simultaneously reported that this government had tried to install spy software on the phones of US officials and reporters while they are negotiating with the Biden administration to upgrade bilateral relations. This information is from a new report by Amnesty International, reported by the Washington Post, CNN and other US media outlets.
Foreign parties said that hackers affiliated with Vietnam tried to use social media platforms X (formerly known as Twitter) and Facebook to install spyware on the phones of dozens of high-level targets, including US lawmakers, United Nations officials and CNN journalists. The investigation report said: "agents of the Vietnamese government, or those acting on their behalf, may be behind the spyware campaign."
It can be said that using spy software widely sold in the world to spy on officials of information technology powers is the way of an inexperienced person. At the very least, if you want to spy abroad, you need to develop your own spy software. If you buy such popular products, the side being tracked will already have a "cure."
Therefore, without being able to monitor anyone, the Communist Party was humiliated. The person responsible for these silly mistakes is To Lam, and no one else. Will Mr. Nguyen Phu Trong question To Lam's crime?
According to information from internal sources, it was Do Manh Son – To Lam's right-hand man – who secretly ordered his subordinate Colonel Ha Ngoc Ninh, Head of the Cyber Attack Department, to carry out the attack on the American and European politicians, through social network X, as reported in the press.
It is known that Ha Ngoc Ninh is Do Manh Son's trusted junior and was recently appointed Head of Department. Ninh was appointed after Son sent the previous Head of Department to another place, because he often argued with Son. Compared to his predecessor,. Ninh did not understand anything about cyberattacks, did not know anything about technology, so he did it so "naively" indiscriminately.
Someone commented that "ignorance combined with enthusiasm leads to destruction" then in this case Do Manh Son is not wrong at all. Just because this man wanted to get points in front of To Lam, he directed a project to spy on European and American politicians in a more shameful way.
Fortunately, the US side did not see it serious, otherwise, most likely, Vietnam's relationship with the US would no longer be smooth. Wanting to help To Lam have a good reputation, but in the end it brought shame to the Party.
It is unclear why does To Lam still keep Son?
Thoibao.de (Translated)