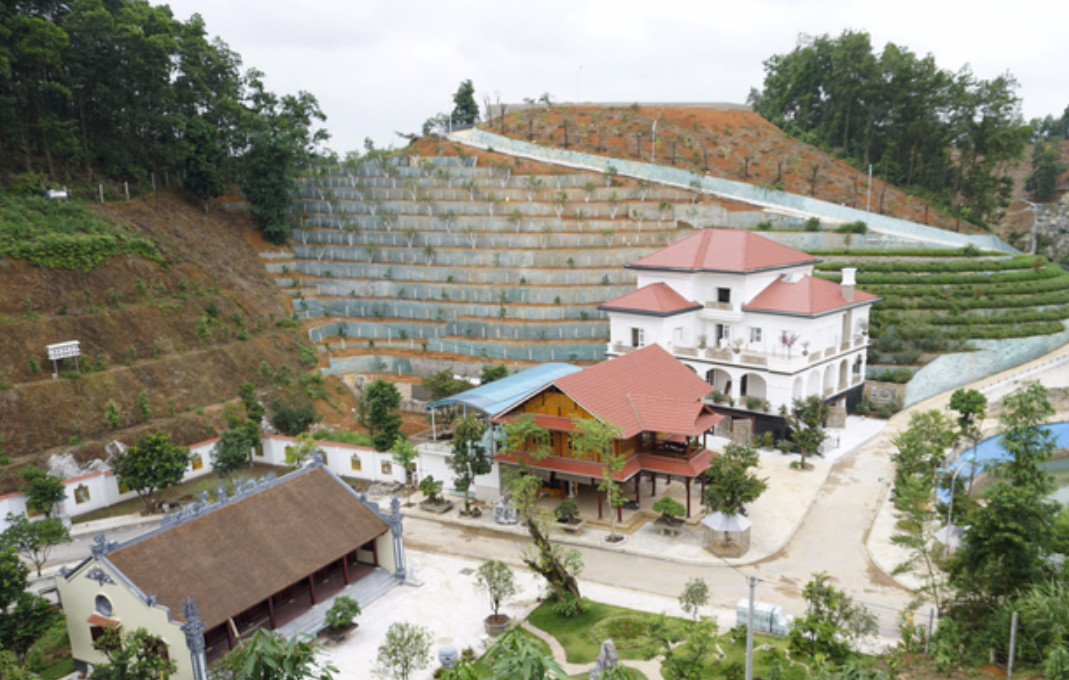 Vietnam's 2018 Anti-Corruption Law clearly stipulates that all officials and civil servants are obliged to declare assets and income. List of people obliged to declare assets is mentioned on  Decree No. 130/2020/ND-CP, dated October 30, 2020, of the Government. If you are found to be dishonest, you may be warned, dismissed, or forced to quit your job.
However, the verification of declared assets according to regulations is taking place and is only formal and reactive. There are many localities such as Hanoi, Da Nang, Ho Chi Minh City… that only draw lots to choose officials to verify asset declarations, which has been criticized by public opinion.
Thanh Tra Newspaper said that on September 13, in the program of the 26th session, the National Assembly Standing Committee gave comments on the Government's report on anti-corruption work in 2023.
Notably, when presenting the Government's 2023 Anti-Corruption Report, the NA Judicial Committee said that among more than 13,000 people whose assets and income had to be verified, only 54 people who declared dishonestly were punished.
Specifically:
"The results of asset and income verification in 2022 are 13,093 people; there are 2,664 people with errors in declaring the wrong form, 54 people are handled for being dishonest in declaring assets, income and explaining the source of increased assets."
From the above information, public opinion evaluates and affirms that the number of 54/13,000 cases of dishonest declaration of assets and income by the Government is an unreliable number.
That is completely consistent with information from Le Thi Nga – Chairwoman of the NA Judicial Committee – reported to the National Assembly as "… through public opinion monitoring, voters showed violations of declarations of assets and income are still high. The Judicial Committee believes that this number is not commensurate with reality. Control over assets and income is still limited."
In fact, there have been many leaders holding high positions in the Party and state apparatus who have undergone "tests" in declaring assets while in office. For many years, they have all been evaluated. The price is an honest declaration. But later, when involved in corruption cases and investigated, everything was revealed to be false.
Most recently, state media reported that Khanh Hoa Provincial Police have distrained and frozen the assets of Mr. Nguyen Chien Thang's family (former Chairman of Khanh Hoa Province), including many houses and land; more than VND33 billion along with more than $300,000  and thousands of Euros to serve the investigation of violations at the Nha Trang Golden Gate project.
Public opinion sees that asset declaration is a necessary measure in the fight against corruption in most countries around the world. However, in Vietnam, even the head of the Anti-Corruption Agency once refused the obligation to declare his assets.
Speaking of General Secretary Nguyen Phu Trong on June 17, 2018, during a meeting with voters in Cau Giay district, Hanoi, on the declaration of assets of officials and civil servants, Mr. Trong said, ". .. declaring officials' assets is very difficult and sensitive because it involves private life and personal secrets."
Public opinion's assessment and statement by the head of the Communist Party of Vietnam is extremely contradictory, because that would cause a situation of "unrighteousness at the top, chaos at the bottom." And the Vietnamese state's requirement to declare assets will not achieve the desired results.
It is known that this is the first time Mr. Trong admitted that declaring assets is difficult, after the Politburo of the Communist Party of Vietnam in May 2017, issued regulations on inspection, supervision, and declaration of assets of about 1,000 senior leaders.
As a reminder, in the past, the former Inspector General of the Government, Mr. Tran Van Truyen, when he retired, was discovered by the press that he had many real estate and mansions… Or Mr. Pham Sy Quy, former Director of the Department of Natural Resources and Environment in Yen Bai province, the younger sister of incumbent Minister of Home Affairs Pham Thi Thanh Tra, also has a huge mansion. Mr. Quy explained that his assets came from working part-time, running a motorbike taxi and selling brooms. The final result was that the boat sank, Mr. Pham Sy Quy was transferred to Hanoi to hold a higher position./.
Thoibao.de (Translated)